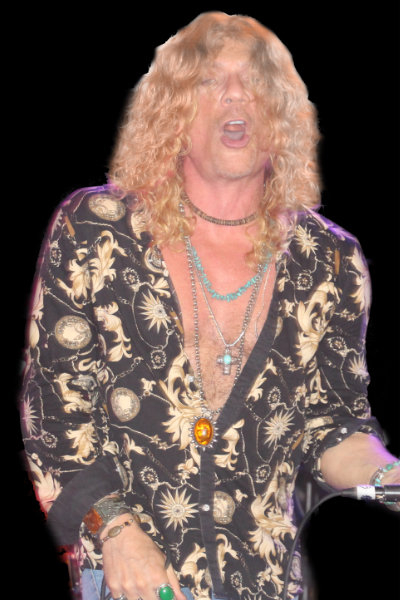 Joe Retta
Vocals & Harmonica
Joe fronts the band for the "Led Zepplica hits" show. His powerful vocals can easily nail the prime Robert Plant on the early recordings. Current and previous credits; Heaven and Earth, The Sweet, Trans Siberian Orchestra, Dio's Disciples & Queen Nation.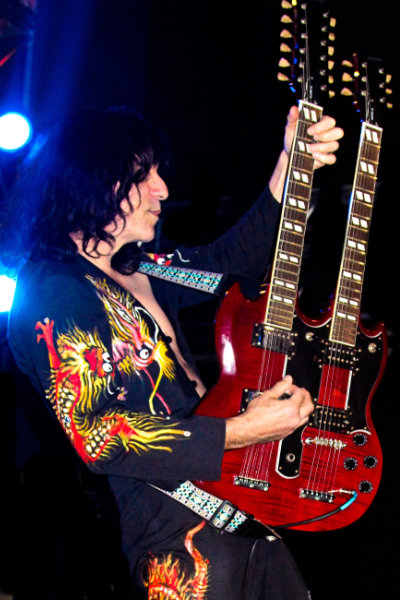 Lenny Mann
Guitars, Theremin
Originally from Boston, Lenny is a veteran of several professional touring bands and has done various recording projects. A self-proclaimed perfectionist, he has cultivated the playing style and stage antics of his mentor Jimmy Page. This includes the trademark Jimmy Page bow and Theremin solos and utilizing the original Gibson Les Paul and double neck guitars.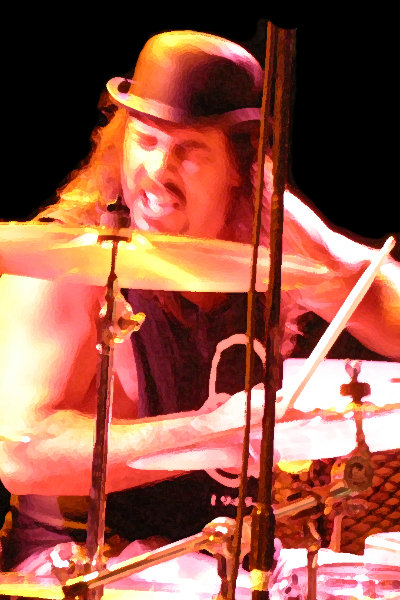 Darryl Johnson
Drums, Tympani
Playing in the spirit of John Henry Bonham, is Darryl Johnson (Our Bonzo). A self-taught drummer raised on all musical styles, especially free form improvisation. Darryl considers himself a new student to the John Bonham college of music and enjoys the creative challenge to play in the spirit of J.H.B.
Johnny Bruhns
Bass, Keyboards, Mandolin
As a multi-instrumentalist, vocalist and veteran tribute artist, Johnny has performed and recorded with many great bands including Roundabout – The American Yes Tribute. Johnny was even chosen by Yes to fill in on guitars while they were rehearsing in Los Angeles for the "In The Present" tour. With such a successful and versatile track record, Johnny's expertise on bass, keyboards and mandolin really comes into play in a pinpoint portrayal of the great John Paul Jones.