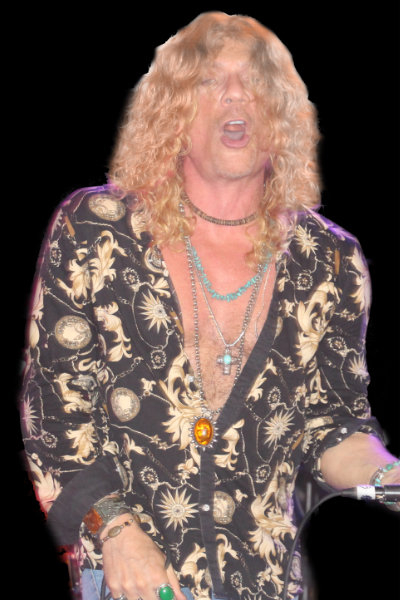 Joe Retta
Vocals & Harmonica
Joe fronts the band for the "Led Zepplica hits" show. His powerful vocals can easily nail the prime Robert Plant on the early recordings. Current and previous credits; Heaven and Earth, The Sweet, Trans Siberian Orchestra, Dio's Disciples & Queen Nation.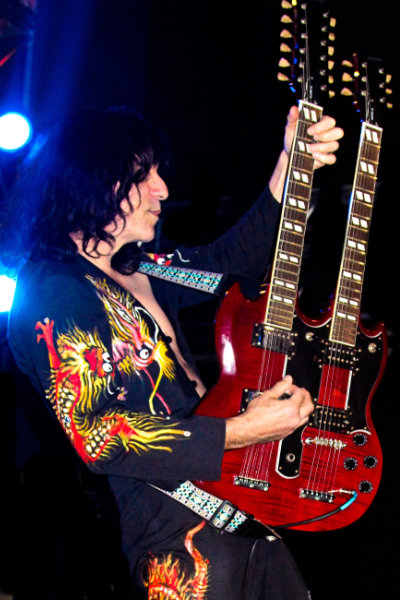 Lenny Mann
Guitars & Theremin
Originally from Boston, Lenny is a veteran of several professional touring bands and has done various recording projects. A self-proclaimed perfectionist, he has cultivated the playing style and stage antics of his mentor Jimmy Page. This includes the trademark Jimmy Page bow and Theremin solos and utilizing the original Gibson Les Paul and double neck guitars.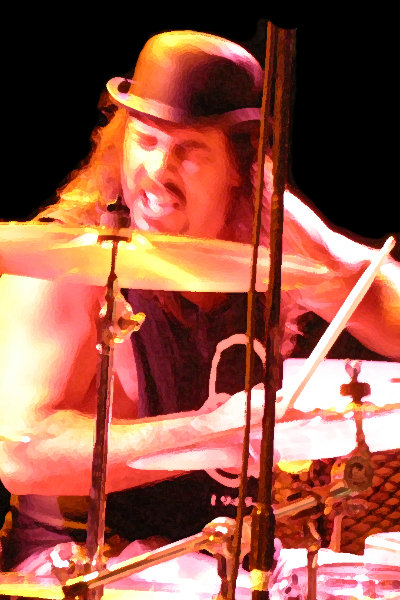 Darryl Johnson
Drums, Tympani
Playing in the spirit of John Henry Bonham, is Darryl Johnson (Our Bonzo). A self-taught drummer raised on all musical styles, especially free form improvisation. Darryl considers himself a new student to the John Bonham college of music and enjoys the creative challenge to play in the spirit of J.H.B.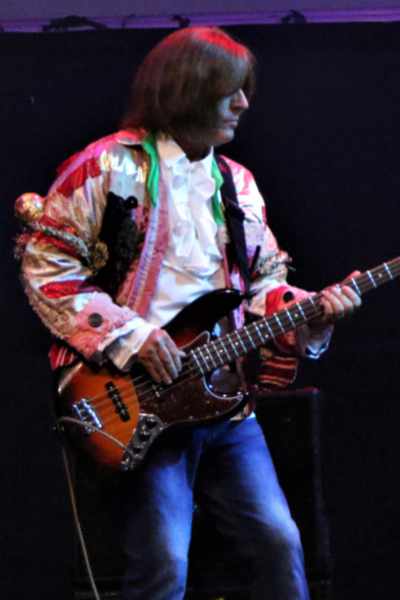 Mark Ludmer
Bass, Keyboards, Mandolin
Mark Ludmer is an accomplished multi-instrumentalist concert performer who delivers the trademark Jonesy look, feel, and chops all while driving home the solid grooving rock glue for Led Zepplica. Mark has toured and recorded extensively with both tribute and original bands in his career. He is also well known for his audio recording and video production skills.
About
Led Zepplica has been performing as an entity since 1989 locally, nationally and internationally. They have developed a reputation for being the next best thing to seeing a live Led Zeppelin mid 1970's performance. Since that is an impossibility, Led Zepplica has evolved to being the best performing Led Zeppelin tribute band here in the United States and beyond. Their shows are charged with such emotion and realism, that people who attend these performances often forget that they are seeing a simulation.